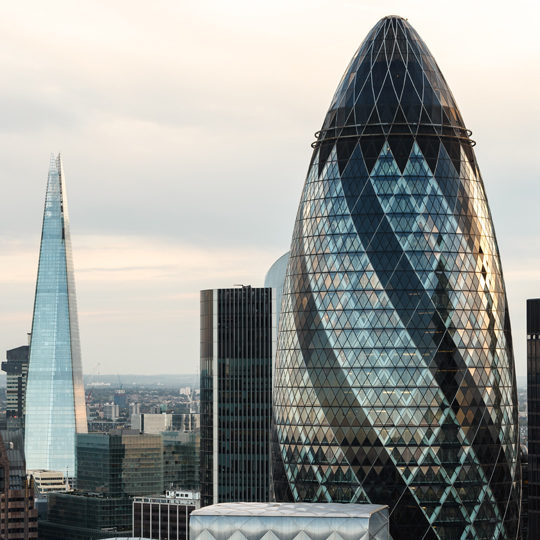 Knowledge centre
What the base rate rise means for the UK property market
Thursday 2nd August saw the Bank of England raise interest rates for the second time in 12 months to 0.75%, the highest level since rates were dropped to 0.5% in March 2009 amidst the global financial crisis.  Those with a keen interest on the UK property market will look to draw conclusions and speculate on what impact this may have on the market.
Countrywide shares plummeted from 49.95p to 10.0p immediately following the news of the rate rise, signalling concern over the impact it would have on the market.  In our view, to say the fall in share price was due to the interest rate rise in isolation would seem erroneous.  House prices have been levelling off and even falling in 2018, resulting in a reluctance of existing homeowners to market their homes.  There still persists a chronic under-supply of housing in the UK; it is this constrained supply that presents difficulties for agents who rely on sales volume to generate commission.
Whilst the market clearly has its challenges, it is not all doom and gloom.  True, interest rates have risen to 0.75%.  However, when compared to a base rate that fluctuated between around 4 and 8% after the early 1990's recession until it plummeted following the Government's introduction of quantitative easing in 2009 this is still considerably below pre-crisis norms.
For those homeowners on a fixed rate mortgage the interest rate rise will have no immediate effect on the cost of their mortgage, at least until the fixed rate period expires.  The affordability of a variable mortgage will be of course be affected, but the impact is unlikely to be material to homeowners.  The Guardian reports that those individuals with a £400k loan, for example, will experience only a £49 increase in their monthly repayments.  Proseed research indicates that a £400,000 mortgage on a £500,000 house (80% LTV) would attract an initial interest rate for a 2 year fixed period of 1.80%, which equates to an average £1,440 monthly repayment.
Concerns over a future rate rise would likely also be a factor in the decision making process of potential buyers.  A unanimous vote to increase the rate from the Banks Monetary Policy Committee signals a commitment to move away from the previous quantitative easing policy.  Certainly those buyers who want to buy now will likely be drawn to a fixed rate mortgage to protect themselves against any future rate rise, at least until the fixed rate term has expired.  The future rate is difficult to predict.  The Bank rate implied by forward market interest rates would put the rate rising to somewhere between 1% to 1.25% by 2021.  However, with the impacts of Brexit still a significant unknown it is hard to be confident of such predictability.  The estimated rates are still materially lower than pre-crisis norms, as defined above, and so it is our view that this will not pose a significant long term adverse effect to the market.
To gain greater understanding of the impact a rate rise will have on the affordability of a mortgage, the types of mortgages offered today must be assessed.  Post global financial crisis banking practices have been subject to increasing regulation from the ever evolving demands of the Financial Conduct Authority (FCA).  The average loan to value (a key metric for assessing debt risk associated to property) has fallen from an average 90% in 2007 to 78% today, according to the Financial Times.  Self-certification on loans has been abandoned and banks are now required to provide advice to all those seeking mortgages.  In short, to get a mortgage in today's banking system, the bank must be confident that the borrower is suitably equipped to service the debt they require with heightened levels of stress tests on income.
So why has a rate rise had such devastating effects on the share price of Countrywide and the likes?  Mortgage affordability doesn't seem under too much stress and those with mortgages today are subject to a much more rigorous application process.  Interest rates are still materially lower than prior to the quantitative easing policy introduced in 2009.  Proseed would argue the answer has already been raised in this discussion.  A reluctance of existing homeowners to sell their property whilst property prices level out and marginally fall, compounded by a chronic under-supply of housing stock in general, means agents just aren't getting the volume required to drive their commission based revenue, and the rate rise will not help this.
The contraction of supply is an unsurprising response to a slowing in growth of house prices as the market attempts to re-calibrate itself in a position favourable for homeowners.  So who are the winners and who are the losers?  Homeowners would likely benefit from the market responding in this way, indeed house prices enjoyed a modest rebound in July, according to Nationwide.  However, those eager to move but reluctant to do so for fear of losing value in their house will be aggrieved by the frustrating reality that it makes sense to delay their sale.  Buyers are of course adversely impacted as fewer homes enter the market, resulting in less stock to choose from at a possibly more expensive price.  Developers are likely to profit from the situation.  With existing homeowners more reluctant to sell, supply from existing stock is constrained and so demand must be fulfilled elsewhere.